How do I assign rights to groups in Prostream?
By creating user groups, you don't have to edit the rights for each individual user anymore.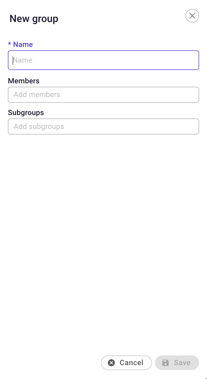 1. Go to Configuration via My Overview and select Users and groups.

2. Click on New group and give the group a name.

3. Add members to the group. If necessary, add subgroups.

4. Click on Save.
5. You can add the group to a project by selecting the group and choosing the project to which you'd like te add the group.