Copy projects if you want to use the same folder structure and roles as you used in a previous project.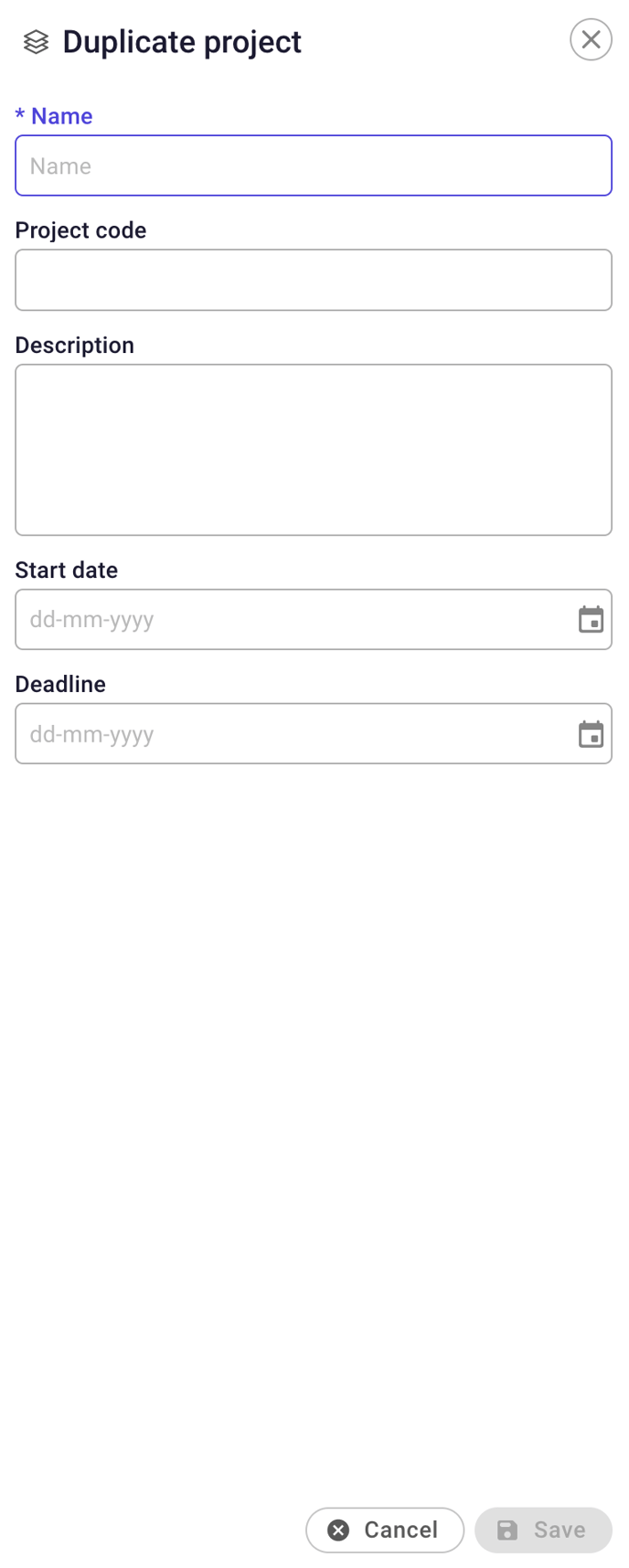 In Prostream, it's possible to copy a project so all folders and rights of the selected project are copied to your new project.
First, go to the project you want to duplicate and choose settings. Next, select Duplicate project. On the right side of your screen a window opens where you can fill out further details on your new project. Click save and your new project is ready to use.
Gebruik je voor projecten regelmatig dezelfde mappenstructuur en dezelfde gebruikersgroepen? Maak dan één projectsjabloon aan met daarin de juiste mappen en gebruikersrollen, zodat je die voor een nieuw project alleen hoeft te dupliceren en je direct aan de slag kunt.
Do you use the same folder structure and user groups again and again for different projects? Create one project template with your preferred folders and user roles, so you only have to duplicate it every time you want to start a project.