How do I add a new visit on the Snagstream website?
Adding a new visit
In Snagstream Web you can use Visits to quickly and easily indicate who is going to perform which visit. Add drawings to report shortcomings using Snags or surveys while performing a visit.
1. After selecting the desired project, click Visits under the name of the project.
The Visits screen is opened with an overview of all added visits in the current domain.
2. Click Create visit at the top of the screen.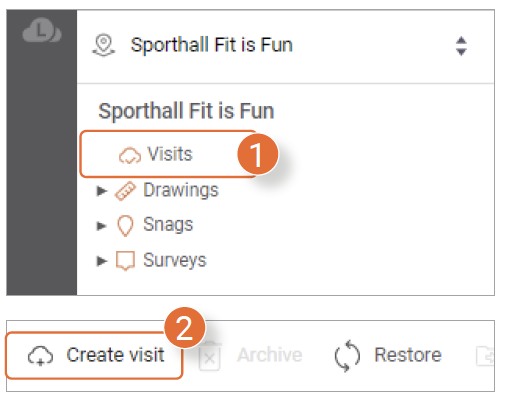 3. Enter the Visit name.
4. Select the Visit type.
5. Click Add in the bottom right corner of the window.