Commenting on files
PrintSave time by posting comments directly on specific files instead of using other tools for communication.
1. Select the folder containing the files you want to comment on.
2. Select the files you want to comment on in the Document overview.

3. Right-click one of the selected files and click New comment in the Action menu.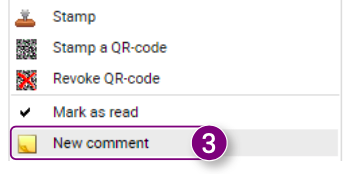 The New comment window is opened.
4. Select the Recipients of the comment.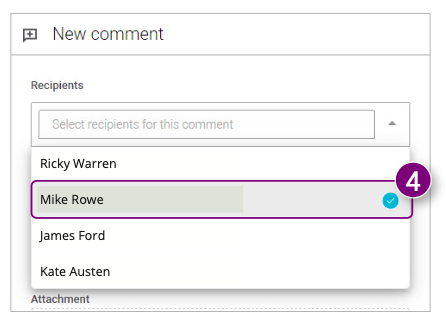 5. Select if you want to Send the comment to all recipients.
6. Enter a subject.
7. Attach the current version of the selected file(s) or attach another file.
8. Enter the Comment in the text box. You have the option to create titles and write words in bold, italic or underlined.
9. Select if you want to Publish the comment on all selected documents.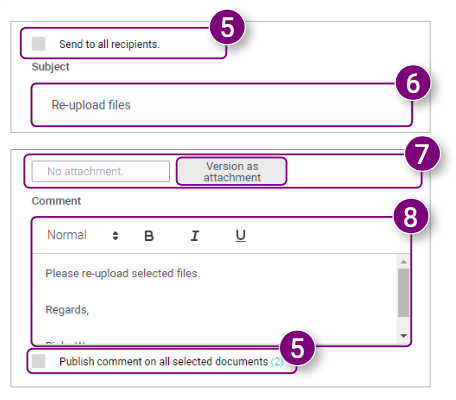 10. Click Publish in the bottom right corner of the window after entering the comment.