How do I create a new project in Prostream?
Go to your project environment through My Overview or Projects. Here you can see all the projects you are participating in.

1. Click on New project.



2. You now see a bar on the right with several fields to fill in. Enter the name of the new project at Name. If a project code is known or if you want to add a new code, fill this in in the field Project code.
Project code is a mandatory field. Don't have a code? Enter 0000.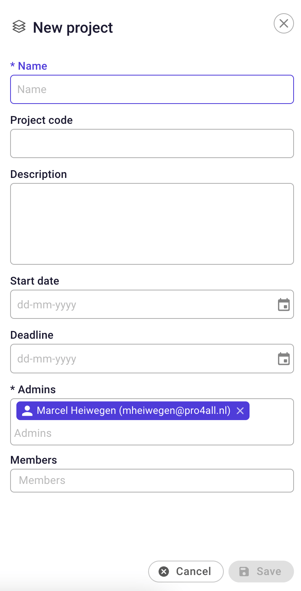 3. Next, enter the start and end date of the project. If you do not have an end date and/or if it is an ongoing project, you can leave this field blank.

4. Fill in the name of one or more administrators of the project.

5. Assign users to the project.

6. Click on Save and your new project is created! This project is now visible in your project overview.