How do I delete procedure templates?
Deleting procedure templates
1. In the Projects module select Tools and click Procedure templates in the Speedbuttons.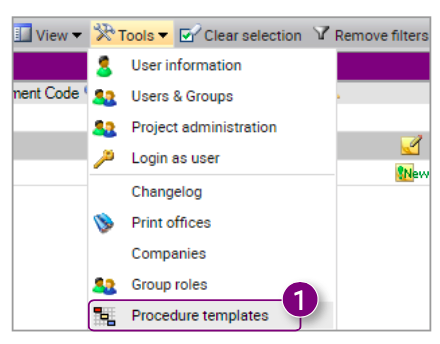 The Procedure templates window will open.
2. Select the procedure template you want to delete in the overview.
3. Click Delete at the top of the overview.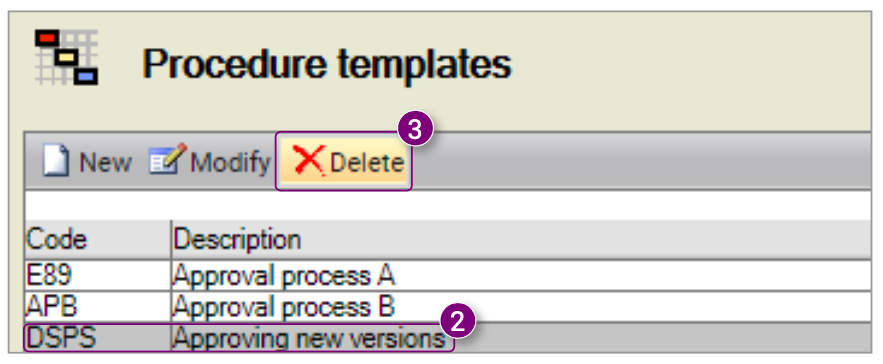 The selected procedure template is deleted.