How do I export procedures?
Exporting procedures
1. Click Export Procedures in the Speedbuttons.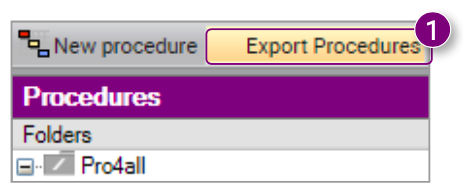 An Excel file is downloaded with an overview of all procedures.
2. Click the Excel file to open it.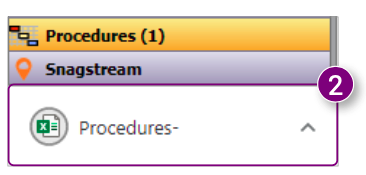 The Excel file is opened. In the overview you will see the following information about each procedure:
3. The name;
4. The date of the Deadline;
5. The Owner;
6. The Status of each procedure.