Activating your Snagstream account
The administrator is responsible for creating your Snagstream account. Once this is done, you will receive a welcome email titled "Welcome at Snagstream". In it, you will find a link with which you can create a password for your account. Your email address is same the email address you received the welcome email on. Once you have created a password for your Snagstream account, your account is activated and you can use it to log in to the Snagstream App and on the Web.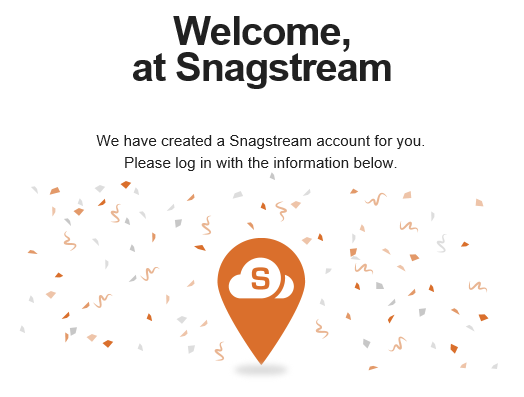 Logging in to Snagstream Web
After you have created a password, you can log in to Snagstream Web in your web browser.
1. Enter the web address of the domain you will be working on in the address bar of your web browser. This is <domain> .snagstream.nl.


You will be taken to the Snagstream Web login page.
2. Enter the email address and password you created.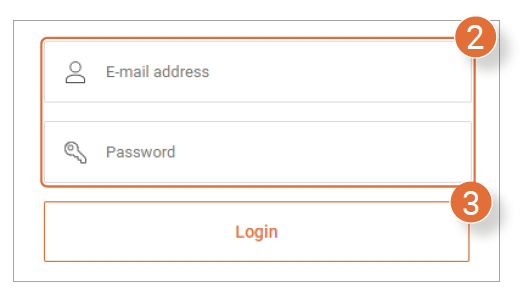 3. After entering the login details, click the Login button.