How do I restore a drawing on the Snagstream website?
Drawings that have been archived can be restored.
1. Click Restore at the top of the overview.
A new window is opened.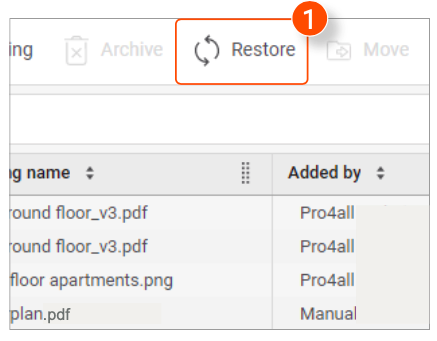 2. Select the drawings you want to restore from the list. If necessary, use the search bar at the top of the list to quickly find a specific drawing.
3. Click Restore In the bottom right corner of the window.