Searching messages
1. Click Search in the Speedbuttons
.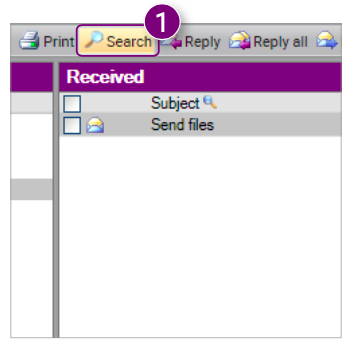 A new window is opened in which you can specify what you want to search for.
2. Enter the Search term you want to use.
3. Select which user sent the messages.
4. Select the dates between which the messages are sent.
5. Click Search to perform the search.
6. Click Reset to clear all fields.
7. Click Close to close the search window.