Stamping files
1. Select the folder containing the file(s) you want to stamp.
2. Check the files you want to stamp in the Document overview.
3. Right-click one of the checked files and click Stamp in the Action menu.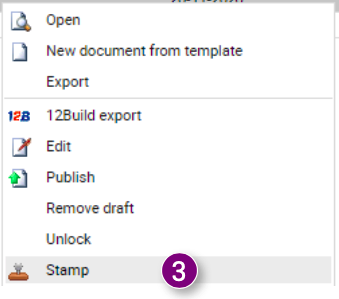 A window will appear explaining how the Docstream Stamper works.
4. Click the button Great, I want to continue!
5. Choose the stamp you want to place on the files (personal stamp or stamp from group).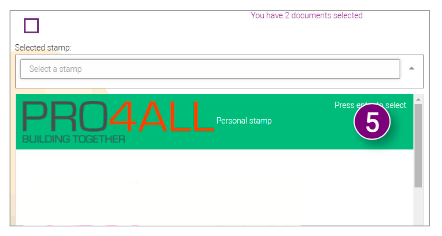 6. Choose whether you want to place the stamp on the selected or checked files.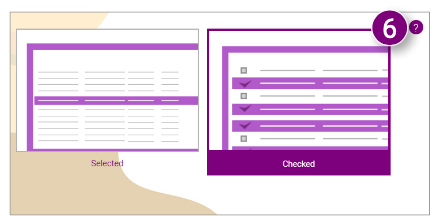 7. Select whether you want to position the stamp yourself or whether you want to position it automatically based on a predefined position.
8. Click SHOW PREVIEW or STAMP DOCUMENT (depending on your choice in step 7).

The selected stamp is shown by an empty rectangle in the middle of the selected / checked files.
9. Click on one of the corners of the stamp with the left mouse button and hold down the button to adjust the size of the stamp, or click on the center of the stamp to move it.
10. Select whether you want to stamp only the first or all pages of the document at the bottom of the window.
11. Select whether you want to use the position of the stamp for all remaining documents. 12. Click the CONFIRM STAMP button.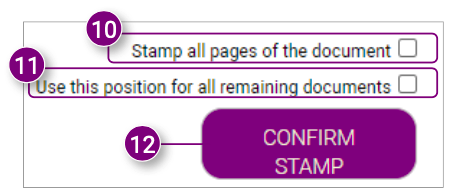 A notification appears.
13. Click CONTINUE in the notification.

A notification appears.
14. Click OK in the notification.