2 factor authentication for Docstream
The 2 factor authentication requires you to enter a verification code from a second device in addition to your standard Docstream login details to log in. This makes access to the domain extra secure and prevents unwanted users from accessing the folders and files. In this manual we'll be using the Google Authenticator App for generating the verification code.
Enabling the authentication for a user
1. Click Tools and then User Information in the Speedbuttons.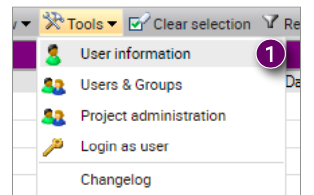 A new window will open in which you can change the user information of your Docstream account.
2. Click the 2 factor authentication tab under User Information.
You will see a QR code on the right side of the window (3).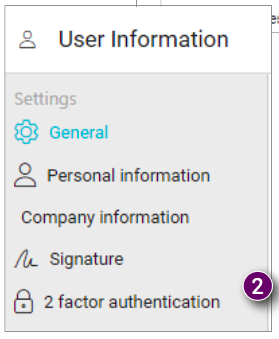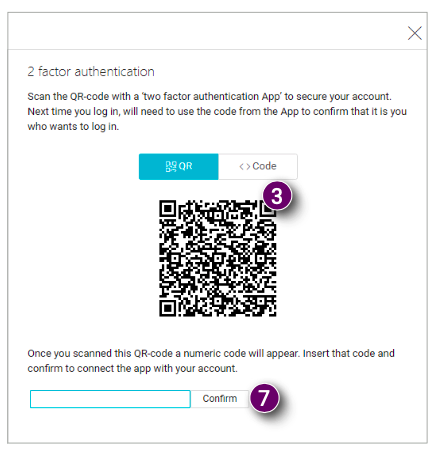 4. Open Google Authenticator and press the circle with a colored plus in the bottom right corner of the screen.
5. Press Scan a QR code.
Google Authenticator will activate the camera of your smartphone. Point the camera at the QR code on the login page to scan it. As soon as this is successful, the Docstream environment is automatically linked to Google Authenticator.
6. Press Add account In the message displayed by the App.
Your Docstream account is now linked to Google Authenticator. Enter the verification code under the QR code (7) in the User information window and click Confirm. The verification is now set for your account.

Logging in with a verification code
1. Enter the username and password of your Doc- stream account and click Login.
You will be asked to enter the two-step verification code.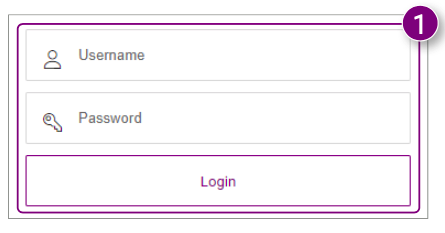 2. Open the authentication App on your device and remember the verification code. 3. Enter the code and press the Login button.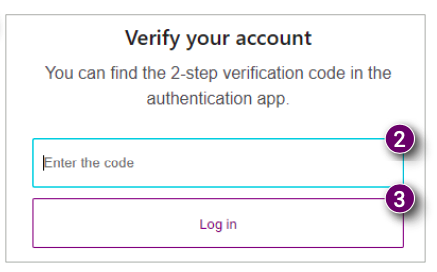 You are now logged in to the desired Docstream domain.