How can I restore a visit on the Snagstream website?
Visits that have been archived can be restored.
1. Click Restore above the visits overview.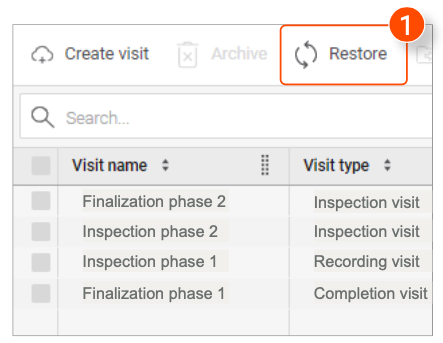 A new window is opened with a list of all archived visits.
2. Select the visits you want to restore from the list. If necessary, use the search bar at the top of the list to quickly find a specific visit.
3. Click Restore In the bottom right corner of the window.