Linking new stamps
1. Click Tools and Users & Groups from the Speedbuttons.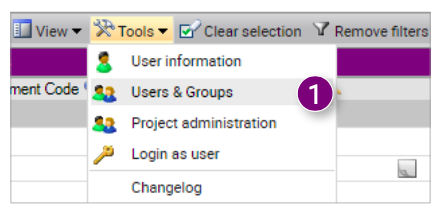 The Users & Groups window is opened.
2. Click the name of the desired user.

The details of the selected user are opened in a new window.
3. Click Add Stamp at the bottom of the window.
4. Click Choose file.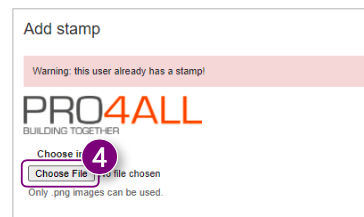 5. Double-click the file you want to link as a stamp with the left mouse button.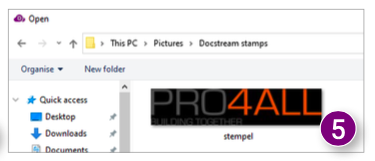 6. Click the Couple stamp button in the window.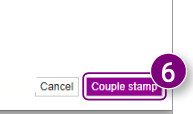 A notification appears at the top of the Users & Groups window that the stamp has been linked. 7. Click Save in the bottom right corner of the Users & Groups window.