How do I log in with my Docstream account?
Logging in with your Docstream account
After your Docstream account has been activated, you can log in to the desired domain in your internet browser:
1. Enter the URL of the desired domain in the address bar of your internet browser. This is <domain> .docstream.nl.

You will be taken to the login page of the Docstream domain.
2. Enter the username and password you created in 1.1 Activating your Docstream account.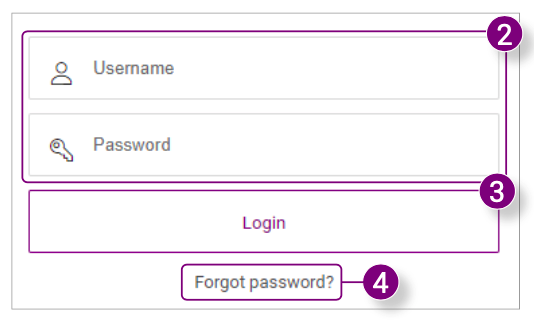 3. Click the Login button after entering your login details.
Forgot the password of your Docstream account? Click
Forgot password? (4)
under the
Login
button. Enter your email address and follow the instructions in the email to set a new password.