How do I log into my Prostream account?
After activating your Prostream account, you can log in to see your projects, documents and tasks.
1. Go to the log in page on Prostream.
2. Enter the username and password you created while activating your account.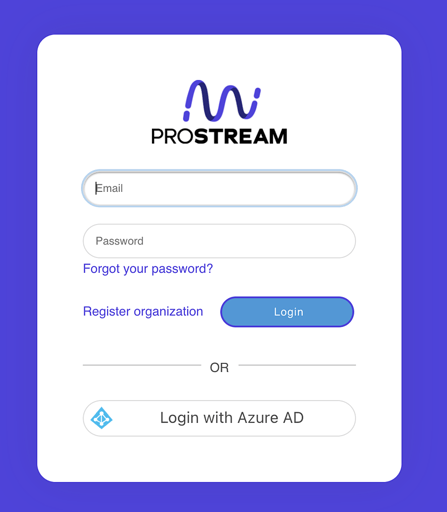 3. After filling in the login details, click on Login.
Forgot your password?
Have you forgotten your password? Click on Forgot your password? and enter your email address. You will receive an email with a link to create a new password.