Layout Projects module
The Projects module consists of a number of elements, each with their own options: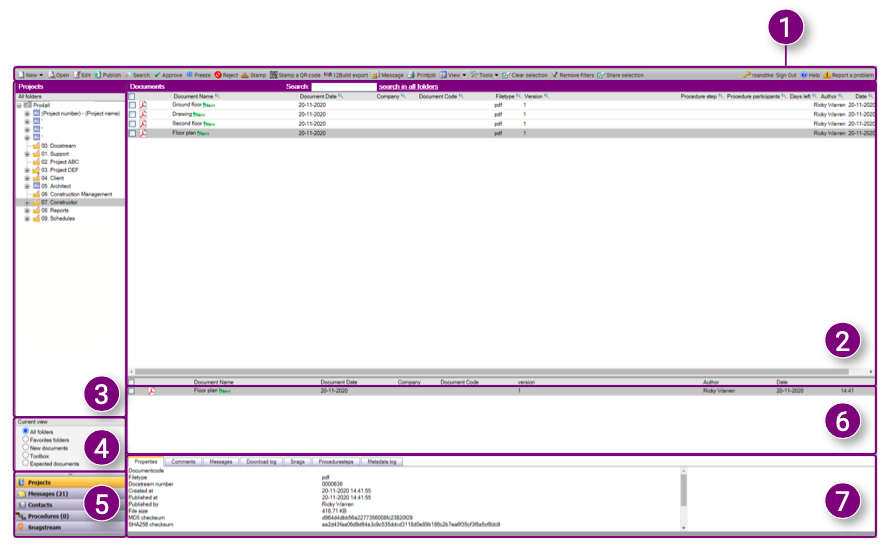 1. Speedbuttons: the Speedbuttons are always shown at the top of the page. Many features of the Speedbuttons can also be found in the Action menu by right-clicking on a file or folder.
2. Document overview: the files from the selected folder in the Navigation are shown in the Document overview. Additional information about the files such as file type, revision date, version number and status is shown here.
3. Navigation: use the Navigation to select the desired folders or subfolders from the current project. The name of the project is at the top of the Navigation.
4. View selection: select the desired Navigation view and the Document overview.
5. Module selection: switch between Projects, Messages, Contacts, Procedures and Snagstream.
6. File version screen: view and/or download the previous versions of the selected file.
7. File properties overview: view additional Properties, Comments, Messages, Download log, Procedure steps and Metadata log of the selected file.